101: 101 Greatest Films of Mystery & Suspense
From the archive: We're recounting the films chosen by Otto Penzler for his now out-of-print 2000 collection, 101 Great Films of Mystery & Suspense. Here's number 101.
---
Charlie Chan At The Opera (1936)
TYPE OF FILM: Detective
STUDIO: Twentieth Century-Fox
PRODUCER: Sol W. Wurtzel
DIRECTOR: H. Bruce Humberstone
SCREENWRITERS: Scott Darling and Charles S. Belden; story by Bess Meredyth
SOURCE: Characters created by Earl Derr Biggers
RUNNING TIME: 66 minutes
DID YOU KNOW? Warner Oland, the first screen Charlie Chan, was born in Sweden. His vaguely Oriental appearance got him several roles as Asians, usually villains, before he was cast as the Honolulu detective in Charlie Chan Carries On, a film now lost. He played the much-loved character from 1931 to 1938 in sixteen movies, all of which were successful and earned Twentieth Century-Fox about a million dollars a year in profits, even during the height of the Depression.
Oland used virtually no makeup for his screen appearance, adding only the goatee to give him his identifying physical characteristic. He lived in Santa Barbara even during filming, driving sixty0five miles each way every day so that he could live at home. He became more and more of an alcoholic in later life, and his wife divorced him in 1937. Later that year, in the midst of filing the seventeenth Chan movie, Charlie Chan at the Ringside, he walked off the set one day and never came back. He was nit seen again until he turned up in his native Sweden, where he died in his mother's bed at the age of fifty-eight.
THE STORY: An amnesiac in an asylum plays piano and sings opera. After seven years of incarceration, an attendant brings him a newspaper, and the "maniac" recognizes the picture on the front page of an opera star, Mme. Lilli Rochelle, which seems to bring back his memory. He overpowers the guard and escapes, setting off a massive manhunt.
Charlie Chan, on his way home to Honolulu with his Number One Son, Lee, stops into the local police station just before Mme. bursts in and tells of a death threat for that night's performance. The police promise a major presence, and Chan joins them.
Shortly before the opera, Carnival, is to begin, the escaped lunatic, sulking around the opera house, is recognized by Mme. Barelli as Gravelle, the great baritone whom she believed had died in an opera house fire years ago when he had been locked in his dressing room. He threatens to kill her if she reveals his identity, and he replaces Ernesto Barelli onstage in the role of Mephisto, where his appearance so terrifies Mme. Lilli that she faints.
Believing that Lilli had truly been stabbed when she passed out the police chase Gravelle to Barelli's dressing room, kick in the locked door, and find Barelli stabbed to death. While searching for the culprit, Sergeant Kelly falls through a trap door into Mme. Lilli's room and find that she, too, has been stabbed.
Although the police are immediately convinced that the sinister Gravelle is the murderer, Chan doesn't believe it and convinces the deranged singer to restage the stabbing scene with Mme. Barelli, who is so terrified of Gravelle that she panics and the police shoot him. The bullet, however, is not fatal, and Chan is able to point the finger at the guilty party.
***
A convoluted and irrational plot does not prevent Charlie Chan at the Opera from being the best of many Chan movies. In addition to the numerous familiar situations and fortune-cookie bits of wisdom, the over-the-top performance of Boris Karloff makes this an irresistible film. Although he does little besides sulking menacingly around the opera house, frightening everybody who sees him, Karloff is nothing less than the most obvious red herring in cinema history. Charlie Chan at the Race Track is better plotted, and the background of Charlie Chan at the Olympics is fascinating, but the appeal of Charlie Chan at the Opera remains unmatched. It was the favorite of Keye Luke, the popular Number One Son.
The opera, Carnival, was essentially commissioned for this film from Oscar Levant; William Kernell wrote the libretto.
Several sources report authoritatively that Boris Karloff did his own singing and that his voice was not dubbed, as is reported in numerous other sources. Keye Luke, who was on the set, wondered who had done the dubbing but allowed the possibility that it was Karloff's own voice. Watching the movie and hearing the voice, however, it does not seem likely that such a strong operatic voice could have been Karloff's—who gave no evidence of such a powerful baritone in any other film.
In the forty-six Charlie Chan pictures (as well as the thirty-nine-episode television series), Chan has never been played by an Asian actor.
BEST LINE: After a seamstress screams because she saw a strange man in Madam Lilli's dressing room, the strange manager, trying to bring order to the chaotic scene, tells Sergeant Kelly, "You cops would make everybody hysterical…This opera is going on tonight even if Frankenstein walks in."

Visit The Mysterious Bookshop, the oldest mystery bookstore in the country.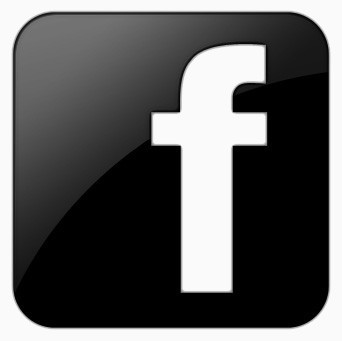 facebook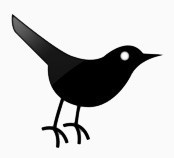 twitter
---
Blogroll: