101 Greatest Films of Mystery & Suspense, #84 - 'The Grifters'
From the archive: We're recounting the films chosen by Otto Penzler for his now out-of-print 2000 collection, 101 Great Films of Mystery & Suspense.
---
The Grifters (1990)
TYPE OF FILM: Crime/noir
STUDIO: Miramax
EXECUTIVE PRODUCER: Barbara De Fine
PRODUCERS: Martin Scorsese, Robert A. Harris, Jim Painter
DIRECTOR: Stephen Frears
SCREENWRITER: Donald E. Westlake
SOURCE: The Grifters, novel by Jim Thompson
RUNNING TIME: 119 minutes
PRINCIPAL PLAYERS:
John Cusack - Roy Dillon
Anjelica Huston - Lilly Dillon
Annette Bening - Myra Langtry
Click here to see the rest of the cast.
DID YOU KNOW? Annette Bening, nominated for an Academy Award for her role as Myra Langtry, owes the jump-start to her career to Melanie Griffith. Anjelica Huston had been approached to star in The Grifters and, after thinking about it for a while, turned it down. Cher, approached next, also passed on the opportunity. Melanie Griffith took the role of Lilly Dillon but, after about three weeks of work, left the production. During the three week period, Annette Bening, who had little screen experience, having been trained as a stage actress, auditioned for the role of Myra, and it was given to her largely because she resembled Griffith. This was of great importance for the scene in which Lilly Dillon disguises herself as Myra. After Griffith quit, Huston was again offered the role and, for whatever reason, changed her mind and accepted. Although both actresses were superb in their roles, the disguise scene is ludicrous because, quite obviously, Huston and Bening do not resemble each other in the slightest.
THE STORY: The lives of three con artists—each the same in attitude but entirely different in style—are inextricably woven together. Lilly Dillon is a hardened professional whose entire career has been spent working for a bookmaking syndicate. Her son, Roy, learned the art of the grift from a small-timer who taught him two things; never take a partner, because you have to share the take, and never get involved with the "long con,"—a swindle that is big and complex—because even if the take is big, so is the risk. Myra Langtry, the sexy girlfriend of Roy, has worked only the long con with another partner for a decade and raked in huge sums. She wants to get back into that game and has been searching for a new partner ever since her old one went insane; she thinks she's found him in Roy.
Lilly was very young when Roy was born and she wanted no part of him, so he left home at the age of seventeen. After eight years of separation, Lilly shows up unexpectedly and tries to get Roy out of the crooked life but is unable to do so. When she meets Roy's girlfriend, she instantly dislikes her for complicated reasons, not the least of which is the undercurrent of sublimated incestuous feelings on the part of both Lilly and Roy.
Roy is in the hospital because of a pretty swindle that failed to work, getting him injured by a bartender who caught him. The young-looking Lilly is at his side when Myra shows up, and Roy introduces his mother. Myra exclaims, "That's impossible!" and Lilly responds, "Not quite." When Lilly insults her, Myra withdraws her friendly attitude. "Oh, oh of course," she says. "Now that I see you in the light you're plenty old enough to be Roy's mother."
The mobster for whom Lilly works, Bobo Justus, becomes suspicious that Lilly may have tried to rip him off and brings her back to his hotel room. He threatens her with serious injury, but lets her off lightly with a nonetheless vicious warning, pressing his lighted cigar into her hand.
Myra, having been rebuffed by Roy, is convinced that Lilly is responsible and learns that, in fact, her "rival" has been stealing from Bobo and informs on her. Lilly flees with her stolen money. Myra follows her and attempts to strangle her in her sleep, but Lilly pulls a gun out from under her pillow and shoots her. Dressing in Myra's clothes, Lilly goes to her son's house and tries to steal his money, only to have him catch her and stop her. Desperate to get away from Bobo's henchman with the money, she swings the suitcase full of cash at her son's head as he is drinking water and smashes the glass, which cuts an artery in his neck, killing him. Lilly scoops up the cash, shoves it into the suitcase, and drives away.
***
This noir masterpieces was a critical and commercial success—a surprise to more than a few people. Although wonderfully acted and with a brilliant screenplay, it resembled Sea of Love in style and texture. Sea of Love had been released just a year before The Grifters, and it, too, had a wonderful screenplay by Richard Prince and was sensationally acted by Ellen Barkin and Al Pacino. It sank without a trace, ignored by audiences, critics, and award-givers, most notably the Academy of Motion picture Arts and Sciences.
Anjelica Huston wasn't the only person to turn down the film. MysteriousPress.com author Donald E. Westlake had been offered the project and initially rejected it, saying the film was too gloomy. Director Stephen Frears met with Westlake and tried to convince him to write the screenplay, because Frears was a fan of Westlake's noir novels about the criminal Parker, written under the pseudonym Richard Stark. Westlake finally agreed to write the screenplay.
Frears, who is British, was making his first American film and loved that the Boston Globe had called Jim Thompson's novel "strong meat." He wanted to make a film that wallowed in American English and knew Westlake could give it to him. If the film is approached as the son's story, he admitted, it was all gloom and doom. However, if it is seen as the mother's story, it could easily be taken as an uplifting illustration of the price of survival. Both Huston and Westlake were nominated for Oscars.
The numerous scenes that make a motion picture are, of course, shot out of sequence, and director Stephen Frears has always maintained that an actor should never have to appear in a scene after he plays a scene in which he dies. It psychologically depresses them, sucking the energy out of their performance, he feels. Since there is a high body count among the leading characters in The Grifters, the last day of shooting saw virtually everybody of importance die.
In addition to the Academy Award nominations for Stephen Frears (Best Director), Anjelica Huston (Best Actress), Annette Being (Best Supporting Actress), and Donald E. Westlake (Best Adapted Screenplay), numerous other awards were showered on those connected with the film.
Donald E. Westlake won the Edgar Allen Poe Award from the Mystery Writers of America for his screenplay, Anjelica Huston was nominated for a Golden Globe Award as Best Actress and won the award in that category from the National Society of Film Critics and the Los Angeles Times Film Critics. Annette Being was nominated for a British Academy Award as Best Supporting Actress and won the National Society of Film Critics Award.
BEST LINE: Myra, admiringly describes Cole, her former partner in the long con, to Roy Dillon: "He was so crooked he could eat soup with a corkscrew."
Comments
1 Comment
Comments are now closed for this post

Visit The Mysterious Bookshop, the oldest mystery bookstore in the country.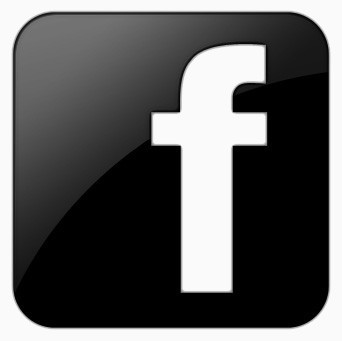 facebook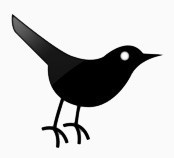 twitter
---
Blogroll: