5 Questions with Anthony Quinn, author of 'Disappeared' and 'Silence'
When you sold your first piece of writing, how did you celebrate?
In early 2011, I had started my fourth unpublished novel, Blind Arrows, with a sense of almost certain failure. I had endured years of brooding self-criticism and self-justification, as well as countless rejection slips, but deep down, I didn't mind that my literary career had failed. To be honest, I was perfectly happy and content writing books that no one wanted to publish. My novels were heavily immersed in the Irish border landscape and its layers of troubled history, and I thought that few readers would be in a position to really appreciate their nuances. Secretly, I was also worried that if the books were widely distributed my prose would be exposed as dull and lifeless, my characters as one-dimensional as those populating the crime novels I'd read with a sense of superiority, and which had spurred me on to write something more true, something that would do justice to the Irish landscape and the people who had endured an extraordinary situation during the Troubles.
It was much easier to dream of writerly triumph, protected as I was by repeated failure. In reality, I was slowly turning into a nutcase, rising obsessively at 5.30 every morning to write a single page before going on to my day job as a journalist, and then staying up late every night to revise it. For the best part of a decade, no one else knew that I was foolishly dedicating myself to this impossible dream, this curse of a calling, apart from my long-suffering wife and four children.
Otto Penzler and Mysterious Press.com changed all that. One afternoon, in May 2011, two emails came through in rapid succession from my agent Paul Feldstein confirming that Otto was interested in publishing my first novel Disappeared. I was in shock. It seemed implausible that one of the most respected crime fiction editors in the US had decided to publish my little tale of murder and betrayal amid the gurgling boglands and mist-shrouded lakes of the Irish borderlands. I kept wondering could it really be true. Perhaps Penzler was as delusional as I. As a caution against reckless hope, he confided in my agent that the book would probably be a commercial failure, but that he was still keen to publish.
I concluded that he must have looked carefully at what I had composed and realised that here was the genuine article, a demented individual incapable of doing anything else with his life, other than dream of becoming a writer. I remember each email that followed in the run-up to the publication date in July 2012. During that time the name Otto Penzler hung over my life like an omen or a myth. Literary recognition was about to penetrate my life like the first injection of a drug.
Tell us about your process: Pen, paper, word processor, morning, noon, night... how do you write?
These days, I still work in short, concentrated bursts usually first thing in the morning, or last thing at night - the bookends of my day. My target remains one page a day, and, fortified by gallons of tea, I usually exceed that by one or two hundred words. On the days I feel sluggish, the gallons of tea become rivers. I write every day - even Christmas Day.
Spending three hours or so in your own company on a daily basis changes you, for the better, I think. The act of writing becomes almost a form of meditation and self-reflection. I always write the first draft with a pen, and my stories takes shape organically, which means I make it up as I go along with no pre-planning. When I sit down to type it all up, it's like trying to navigate my way back through the labyrinth, only this time I'm showing the reader the way. You try to make the path as clear-cut and tight as possible, ignoring all the digressions and blind alleys you took in the first draft.
Which fictional character would you most like to have a drink with, and why?
Which fictional character would I like to meet? I'd go to the shabby streets of Cold War London and hunt out George Smiley. To give credit to the mastery of Alec Guinness, it would have to be his slightly out-of-focus version of Smiley, peering at me blankly through his heavy-rimmed glasses. I'd like to wear a similar hat and badly-fitting dark coat and walk in his company along the Thames, covering miles of frugal-looking streets, and acting out scenes from John Le Carre's early novels, dragging a lifetime of secrets in our wake. I imagine us hunting through endless counter-espionage files, and tracking down double-agents, sifting and sorting through the fragments with a trip to an even more rain-soaked Berlin to round off our adventure.
What's the best piece of writing advice you've ever gotten, or that you can pass along?
The best piece of writing advice I ever got was to disconnect the internet. Charles Dickens and William Shakespeare were so prolific only because their inkwells weren't full of friends and followers jostling for attention.
Recommend three books, and tell us why we should read them.
I'd recommend the novels of Graham Greene as an antidote to just about everything that's wrong with the 21st Century. And then wash it down with Ken Bruen's White Trilogy. The Galway-based writer has one of the most original voices in crime fiction, writing in fragmented sentences that are more like word collages, merging poetry, philosophy, grisly jokes, drink-talk, dreams and cold reality to immerse the reader in an experience as dark and satisfying as a pint of Guinness.
---

Visit The Mysterious Bookshop, the oldest mystery bookstore in the country.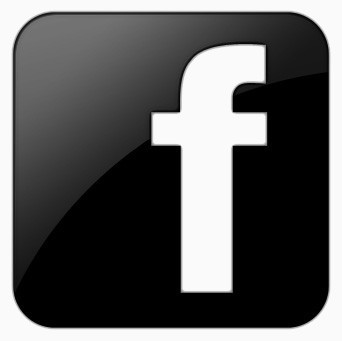 facebook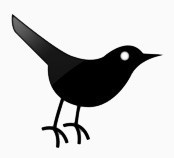 twitter
---
Blogroll: