97: 101 Greatest Films of Mystery & Suspense
From the archive: We're recounting the films chosen by Otto Penzler for his now out-of-print 2000 collection, 101 Great Films of Mystery & Suspense.
---
Dead End (1937)
TYPE OF FILM: Crime
STUDIO: United Artists
PRODUCER: Samuel Goldwyn
DIRECTOR: William Wyler
SCREENWRITER: Lillian Hellman
SOURCE: Dead End, play by Sidney Kingsley
RUNNING TIME: 93 minutes
DID YOU KNOW? Sidney Kingsley's play, Dead End, which opened on Broadway in October of 1936, was a launching pad for the successful Hollywood careers of more than a dozen stars. The Dead End Kids went on to screen stardom under that name, as well as The East Side Kids, The Little Tough Guys and The Bowery Boys. The play also featured Humphrey Bogart and Marjorie main, who reprised their roles in the film version, along with Sidney Lumet and Martin Gable, who went on to become famous directors, and Dan Duryea, a staple in many films noir and other Hollywood productions for decades. The screen rights to the play were sold for $165,000—more than the entire production budgets for many motion pictures of that time.
THE STORY: "Baby Face" Martin, a notorious gangster, returns to his boyhood neighborhood, New York's East Side, which is undergoing changes as some of the dilapidated old tenements are torn down to make way for luxurious apartment houses. He has come to see his mother and former girlfriend, Francey. Since his mother, ashamed and angry at this career rejects him, and Francey has turned to prostitution, Martin realizes that he cannot escape his own crimes and settle down as he had hoped.
Dave, an unemployed architect who lives on the same street, dreams of a better life for himself and the girl he loves, Kay. Drina, Dave's friend who has been secretly in love with him for years, struggles to keep her kid brother, Tommy, from becoming a criminal like his friends. When the gang of street toughs steals a watch from Philip, one of the wealthier boys, Tommy returns it to the boy's father, who nonetheless wants to press charges. Tommy wants to run away and Drina wants to go with him.
Meanwhile, Martin plots to kidnap Philip for a ransom, but Dave kills Martin first, earning a large reward that he thinks will buy that better life for him and Kay, only to learn that she just wants to spend it all on a short binge of high living. Instead, Dave offers to use his money to pay for a good lawyer to keep Tommy (whom Drina had convinced to turn himself in) out of prison. As Tommy walks to the police station, he is accompanied by Drina and Dave.
***
Dead End was a seminal film in that it was the first to show that gangsters and hoodlums are not necessarily born that way, but that they may be the products of poverty, broken homes, parental neglect, government indifference, and lack of education. For the first time, the behavior of criminals was seen not as a genetic mutation, but as the direct result of external forces. This influential film inspired many others of its kind, notably Lewis Seiler's Crime School (1938) and Michael Curtiz's Angels With Dirty Faces (1938).
There were several differences between the stage and the motion picture versions. Apparently a bit of toning down was necessary to make the film palatable to the censors. On stage, for example, Francey has syphilis, but in the movie she merely is "sick" with a hacking cough. Another difference is that in the stage version, the crippled artist becomes Dave's romantic interest.
Four Academy Award nominations went to Dead End: Best Picture, Best Supporting Actress (Claire Trevor), Best Cinematography, and Best Art Director. It was named the Best Picture of the Year by the Film Daily Yearbook.
BEST LINE: Not much credit to the screenwriter, but memorable nonetheless, is the closing moment as Tommy walks to the police station to face his fate, while the rest of the Dead End Kids, resigned to their lives in the slums, sing: "If I had the wings of an angel, over these prison walls I would fly."

Visit The Mysterious Bookshop, the oldest mystery bookstore in the country.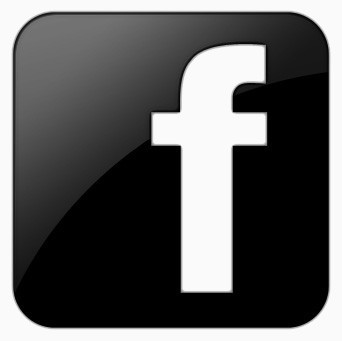 facebook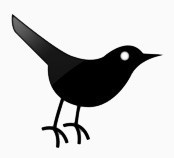 twitter
---
Blogroll: