99: 101 Greatest Films of Mystery & Suspense
From the archive: We're recounting the films chosen by Otto Penzler for his now out-of-print 2000 collection, 101 Great Films of Mystery & Suspense.
---
Anatomy Of A Murder (1959)
TYPE OF FILM: Courtroom
STUDIO: Columbia
PRODUCER: Otto Preminger
DIRECTOR: Otto Preminger
SCREENWRITER: Wendell Mayes
SOURCE: Anatomy of a Murder by Robert Traver, pseudonym of John D. Voelker, a judge
RUNNING TIME: 160 minutes
DID YOU KNOW? The judge in this compelling courtroom dram did a splendid job in his role, which actually came fairly easy to him. In real life, he was not an actor but a judge who played a key role in a famous hearing in which Senator Joseph McCarthy questioned members of the Hollywood movie-making community and others before the House Un-America Committee. The author, John D. Voelker (using the pseudonym Robert Traver), was in real life a judge as well, in the upper peninsula of Michigan.
THE STORY: Lieutenant Frederick Manion is arrested and brought to trial for killing a bartender he claims beat and raped his wide Laura. Former prosecutor Paul Biegler reluctantly agrees to defend the arrogant and insolent soldier. The prosecution, including Claude Dancer, charges that Laura was a woman of easy virtue who had been having an affair with the murdered man and that Manion found out about it. Beat the truth out of his wife, and then killed her lover.
Biegler's researcher finds a comparable case from the nineteenth century in which a man killed his wife's attacker, citing "an irresistible impulse," and the man had been acquitted, so Biegler decides to use the same defense.
His prize witness is the murdered man's stepdaughter, who testifies that the dead man had been fond of the young woman and offers physical evidence: a pair of torn panties that belonged to Laura Manion, missing since the alleged attack but found among the bar's laundry, proving that her stepfather had tried to hide them.
Lieutenant Manion is acquitted but, when Biegler goes to collect his fee at the trailer where Manion lived, he finds a note stating that they had "an irresistible impulse" to leave without paying him.
***
Lana Turner had been hired to play Laura Manion but walked out off the set after a few days. Producer/director Otto Preminger claimed she didn't like the clothes she'd been given to wear. Turner responded by saying, "I would not walk out of a picture for something as trivial as a costume. It was simply impossible to deal with Mr. Preminger's unpredictable temper.
Preminger then vowed to take an unknown actress and make her a star, which he did with Lee Remick.
At the time the film was released, it was extremely shocking for its frequent use of language rarely spoken in polite company. Words like "panties," "climax," "intercourse," and "contraceptive" were too strong for Richard Daley, the mayor of Chicago, who banned its showing in his city until a court order forced him to allow it.
Anatomy of a Murder was nominated for six Academy Awards in the year in which Ben-Hur swept most of them. It lost to Ben-Hur for Best Picture, James Stewart lost to Charlton Heston for Best Actor (though Stewart was named Best Actor by the New York Film Critics), and both George C. Scott and Arthur O'Connell lost to Hugh Griffith for Best Supporting Actor.
BEST LINE: At the murder trial in which a charge of rape is a major element, the subject of the alleged victim's underwear is raised and Judge Weaver asks the lawyers if another word can be used instead of panties. Claude Dancer, a prosecuting attorney volunteers that he'd been overseas during the war and learned a French word for them, but believed the word might be slightly suggestive. "Most French words are," says Weaver.

Visit The Mysterious Bookshop, the oldest mystery bookstore in the country.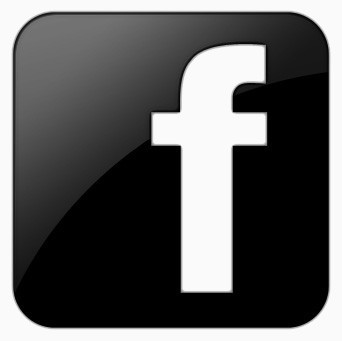 facebook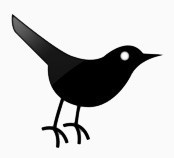 twitter
---
Blogroll: