Authors praise Joseph Wambaugh to mark his 75th birthday
MysteriousPress.com author Joseph Wambaugh turned 75 this past Sunday, so of course there were people lined around the block wish him well. Here's what some of those well-wishers had to say.
(Oh, and just in case you didn't know, our frontlist imprint at Grove/Atlantic will be putting out a new book by Wambaugh, Harbor Nocturne, in April. Until then, check out some of his backlist titled, which we've published in eBook formats.)
STEPHEN KING:
"Joe Wambaugh turns 75? Impossible! He writes so young! But when I look back...Yeah, I guess it could be. He's been one of those necessary voices through the years--sometimes angry, sometimes illuminating, often wise, always funny and fascinating--and without him, the lives of many readers would be smaller. Including mine. You go with your bad self, Joe, and here's a promise: when you turn 100, I'm going to be the one jumping out of the cake."
MICHAEL CONNELLY:
"Joseph Wambaugh has been writing books that matter for a long, long time. He has always blazed a unique path in the field of crime fiction. In fact, he took it to a whole new level, to something beyond classification, with his novels that capture the essence of a tough city and a tough job. These are stories with depth of character and humor and a cold, hard honesty that rings true with every read. I'm one of the few lucky enough to have already read a copy of Hollywood Nocturne. It's Wambaugh at his best! All I can say is that Joe Wambaugh may be turning 75 but he gave us the present."
DENNIS LEHANE:
"Not only did THE CHOIRBOYS forever alter the face of American crime fiction in such a way that you wonder how we ever bought into the bullshit cop stories that existed before Joe Wambaugh, but I can still see the stricken look on my mother's face after she found a copy of the book under my bed when I was twelve years old and read through it. After she took it away, I had to spend hard earned allowance cash to grab a second copy, which she also found, which got me grounded. But from that point on, I became a master at hiding shit. And my third copy stayed in my possession well into my thirties. Thanks, Joe, for raising the bar, showing the way, and writing a game changer. As for getting me grounded, it was worth it."
T. JEFFERSON PARKER
"Joseph Wambaugh is the writer who convinced me, a young college student, that the popular fiction of the day can be the literature of tomorrow. In my first creative writing assignment at San Diego State, I vowed to write a short story in the spirit of The New Centurions. I spent weeks on it. In the end it wasn't very good, but writing it sure taught me how good Joe Wambaugh was. The New Centurions was tense and tragic and prophetic in some ways. It was funny, too. I think that dark cop humor is a lasting gift to all of us writers and readers. I forecast that a chapter or two from The New Centurions ­— or maybe from another of Joe's splendid novels — will appear in the Norton Anthology of English Literature someday soon. For now, I'm loving the Hollywood Station series, where Joe's talents are on fine display. Happy Birthday, Joe. And, of course, many more!"
JIM BORN:
"I'm proud to say that few people could claim that Joe Wambaugh influenced them as much as he did me. Growing up in the seventies I watched every episode of Police Story and read all of his novels. He absolutely influenced me to become a career police officer. I started writing because he influenced me as a writer, catching the detail of police work and the underlying humor of so many situations. All that happened before I ever even met Joe. Influence is a two edged sword. Any bad arrest I've made or crappy reviews of a novel I've received can also be blamed on the Sarge. The best advice he ever gave me was not to leave my police job too early. He was absolutely right. I'm still working. I love you, Joe and happy birthday."

Visit The Mysterious Bookshop, the oldest mystery bookstore in the country.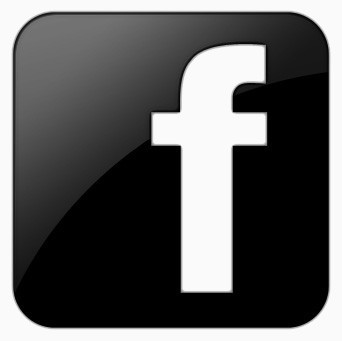 facebook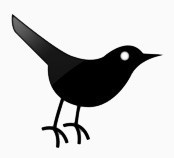 twitter
---
Blogroll: