MysteriousPress.com's Holiday Gift Guide!
Still got some holiday shopping to do? We have you covered. There's a little something for everyone here. Click the covers to find out where to buy them! Everything is avaialble in both paperback and eBook.
For fans of Boardwalk Empire, Frank Sinatra, fine whiskies, and hardboiled books:
Jimmy and Fay by Michael Mayo - In the midst of Prohibition, Jimmy Quinn joins forces with screen siren Fay Wray to take on a King Kong–size case of extortion.
My Kind of Town by John Sandrolini - In the thrilling sequel to One for Our Baby, the Chicago mob is looking for Al Capone's lost treasure—and former ace fighter pilot Joe Buonomo holds the key to finding it
A Long Time Dead by Mickey Spillane and Max Allan Collins - With an introduction by Max Allan Collins: The first collection of stories starring legendary Mike Hammer, the toughest private investigator in history
For your aunt who loves to retreat to her reading nook with a glass of wine:
Twillyweed by Mary Anne Kelly - Searching for her birth mother, an Irish girl comes to Long Island and stumbles upon a terrible secret
Nights in Berlin by Janice Law - A young Irishman finds love and danger in the shadows of Weimar Berlin
For World War II buffs:
The Edit by J. Sydney Jones - An ex-Nazi on the run will do whatever it takes to keep his vicious past from being exposed in this chilling novel of suspense
The Little Parachute by J. Robert Janes - From a master of World War II espionage, a thrilling tale of an adoptive mother and a lost boy fighting to survive in occupied France
Hitler is Alive! by Steven A. Westlake - From the sensational files of the National Police Gazette, the shocking evidence of Hitler's escape from the ruins of the Reich
For fans of classic mysteries and old-school New York:
Stop the Presses! by Robert Goldsborough - Nero Wolfe and Archie Goodwin are tasked with protecting the most hated columnist in New York City
New York Nocturne by Walter Satterthwait - Lizzie Borden and Amanda Burton reunite to solve the case of a grisly murder among Jazz Age New York's elite in this riveting mystery from bestselling author Walter Satterthwait
For the lawyer in your life:
Murder.com by Haughton Murphy - A not-so-anonymous victim sends Reuben Frost on a chase to catch a high-tech killer
Cookie's Case by Andy Siegel - Tug Wyler is embroiled in the mysterious medical malady of a sexy stripper who slipped on a banana peel during her signature act
For fans of international intrigue:
Silence by Anthony Quinn - A bizarre road accident propels Celcius Daly into an investigation that could reveal the truth about his mother's death thirty years ago
The First Casualty by Gregg Loomis - Armed with a powerful laser, a terrorist group threatens the US—and one government agent must race to recover the weapon before it's too late
For fans of rural noir (or your crazy cousin):
A Swollen Red Sun by Matthew McBride - God, drugs, corruption, and morality come together in this gripping tale of desperation
They Don't Dance Much by James Ross - In this classic country noir, featuring a new introduction by Daniel Woodrell, a small town farmer takes a job at a roadhouse, where unbridled greed leads to a brutal murder

Visit The Mysterious Bookshop, the oldest mystery bookstore in the country.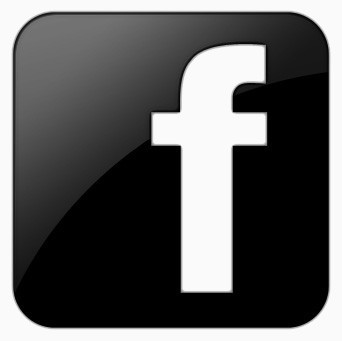 facebook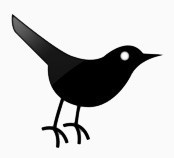 twitter
---
Blogroll: