PRIMER: Marc Olden
Marc Olden is probably best remembered for creating the Black Samurai series, inspiration for the 1977 Blaxploitation film of the same name. The series follows Robert Sand, a black American GI who, on leave in Tokyo, falls under the tutelage of the legendary Konuma, master samurai, to become the strongest fighter his master has ever seen (Black Samurai). In the books that follow, Sand clashes with murderous pimps (The Deadly Pearl), voodoo priests (The Warlock), hatchet-wielding Native Americans (Killer Warrior), and suicidal terrorists (The Inquisition). The series serves up equal doses of gritty violence and comic-book action, and mixes them into a strange brew of US history, martial arts, and classic pulp.
For anyone curious about Olden's work, the Black Samurai provides a great introduction. But the Baltimore-born author—whose writing career ranged from a non-fiction study of political activist Angela Davis to a novel about magical druids wreaking havoc on New York City (Book of Shadows)—was far too versatile and prolific a writer to be pigeonholed by that one series. His stylistic variety is exemplified by the Narc books (written under the pen name Robert Hawkes), which follow John "Narc" Bolt, a policeman on a counterdrug task force. These books show the range of Olden's writing, which in this case is more realistic—and more hardboiled—than in the Black Samurai series.
Narc takes place somewhere in between the consumption and the production of illicit drugs, with plotlines that trace the international drug trade from the small-time street sales to the larger systems of organized crime, corruption, and money that deliver the product onto the ground level. In Death Song, Bolt comes in-between a mafia clan and a drug-pushing music producer, only to end up bloodied but vengeful after an ambush. In Death List, after a group of corrupt cops take out a hit on a drug kingpin, his list of the couriers, suppliers, and crooked politicians that make his business run smoothly disappears, unleashing a melee of lower-level thugs who see the list as a means to become rich.
Part of what makes the Narc series work so well is Olden's sophisticated understanding of the machinery of the drug trade, learned in part while researching an early non-fiction book about cocaine. In writing Cocaine, Olden spent time hanging around with DEA and NYPD agents, while also conducting interviews with sellers and buyers of the drug. The product is a sensitive study of cocaine in all its roles—as party drug, addictive substance, and product—that moves freely yet seamlessly from the drug's history to its production, import, sale, and finally, use. It is a truly original format for a non-fiction book of its kind, and an altogether enlightening and fascinating read.
All told, Olden's career produced three classic series and a heaps of equally strong standalone novels—nearly forty novels altogether. Rendered with hard and fast prose that ties together diverse, multifaceted narratives, his books are the epitome of 1970s pulp. They take place in an urban, gritty world, but one whose coordinates seem to always stretch into a global scale. Though many of the plots may seem far-flung, the author's remarkable imagination keeps them bound tightly together.
Marc Olden delivers complicated scenarios, and his work reveals the overlapping, seemingly contradictory conditions that inform urban life. That being said, these thrillingly action-packed books are just plain fun. And twenty-eight of them are available as eBooks from MysteriousPress.com.
---
FURTHER READING
Interview with Diane Crafford, webmaster of Olden's website (Audio)
Teleport City on Marc Olden, Jim Kelly, and the adaptation of Black Samurai
Overview of the Black Samurai series
Reviews of the Narc series at blackmask.com

Visit The Mysterious Bookshop, the oldest mystery bookstore in the country.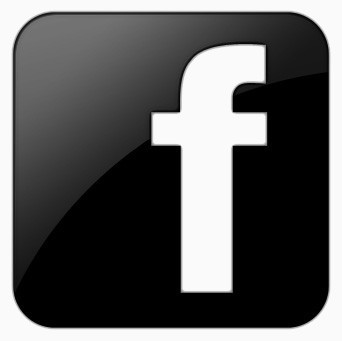 facebook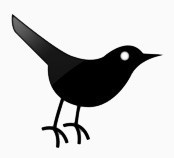 twitter
---
Blogroll: