Five Noir Lessons from Charles Williams by Ray Banks
Bill Crider once said that "there's no such thing as a bad Charles Williams novel". Even though I've yet to finish Williams' 22-strong bibliography, I'm inclined to agree. More than that, I'd argue that Charles Williams was one of the best (if not the best), and certainly the most consistent, of the Gold Medal boys.
But while the other heroes of the paperback, like Jim Thompson or David Goodis, have been reappraised, republished and canonised, Williams remains sorely underrated and—until now—largely out of print. It's a pity, because out of all of the 50s noir novelists, Charles Williams should be a major influence on modern noir, a subgenre which can sometimes feel choked with cinematic cliché and sophomore nihilism.
Williams has plenty to teach the aspiring noir novelist, and even more to offer those of us who may feel that noir has reached the limits of self-parody. And so here, for your delectation and amazement, are five noir lessons to be learned from the work of Charles Williams.
Experience is essential.
Confession time: I have absolutely zero interest in sailing, swamp fishing, hunting or amateur edaphology. Caveat time: I have absolutely zero interest in the aforementioned subjects unless Charles Williams is writing about them, because this is a man who knows what he's talking about and who keeps his exposition to the point.
Williams was an author whose experience was lived rather than learned—his first novel Hill Girl wasn't published until he was 42 years old, after twenty years as both a Merchant Marine and a radio engineer. As a result, what could have been a sub-par Erskine Caldwell rip-off displays an emotional palette far more varied than most debuts. A late start also meant that Williams had his voice—or at least a professionally honed version of it—right out of the gate, which lent a consistency to his follow-up work.
So is a GSOH [good sense of humour].
My favourite writers—or at least those authors who inspire and whose work lingers in the memory—tend to be inherently funny people with something serious to say. And while Williams was apparently something of a melancholic (and ultimately suicidal) in the flesh, he clearly possessed a wit and humour that informed his writing.
If you're under the impression that a sense of humour and a sense of noir are mutually exclusive, think again. A great tragedy relies on the same wicked timing that drives a great joke, and a writer who appreciates wit and wordplay is more likely to turn out sentences that bristle with energy. Williams is one of those writers: a dry, sharp stylist with a gift for stiletto description. And when he ventures into full tilt comedy—as he does in the screwball nonsense of The Wrong Venus—he does so with considerable aplomb.
Keep it concise.
Williams, like many noir writers, specialised in geographically and/or psychologically enclosed environments. Whether they were the suffocating streets of a small town in a heat wave, or the agoraphobic dread of the high seas, Williams was careful to shove his small, intricately drawn casts into the most effective pressure cooker settings he could come up with.
This economy of cast and situation allowed Williams to devote more time to his narrative, and there are few noir writers who manage to pack that many plot twists into sixty thousand words, never mind make those plot twists both surprising and inevitable. His endings in particular were devastating in their simplicity and emotional resonance—see Hill Girl, River Girl, Hell Hath No Fury or the kiss-off in A Touch of Death—and that's in no small part thanks to the economy and clarity of both characters and plot.
The femme is more important than the fatale.
You'd think that I wouldn't have to mention something like this in the second decade of the 21st Century, but here we are and so it goes: Charles Williams is one of the few noir novelists of any generation and either gender to write complex, engaging female characters. Indeed, there's an argument to be made that Williams was more interested in his women than his men, that his men are actually largely defined by their relationships with the women, and that the women are the ones who end up triumphant because they possess a self-awareness, intelligence and crippled humanity that the men can only begin to know in their final, doomed moments.
Despite their destructive actions, there's a sense that Williams actually rather likes women (not something you can safely say for a lot of noir writers), and chooses to subvert the type by humanising his female characters. As a result, Williams' noir fiction is stripped of its nihilism, empathetically shaded and ultimately more satisfying.
Appreciation has nothing to do with quality.
As much as contemporary critics may hate to admit it, literary criticism is a wide-strung net and has a tendency to catch only the work that displays obvious literary value—the stylistic showboat, the controversial, the bleeding-edge topical—while everything else drifts through into obscurity.
Such was the case with Charles Williams. He wrote about adults in a time of teenagers. He refused to go down the John D. MacDonald route of writing a series character, claiming it would bore him silly, even though it clearly cost him readers. He was largely ignored by the MWA and wasn't nominated for an Edgar until 1972 (in the Best Paperback Original category, a step back for Williams after publishing primarily in hardcover since 1960), which he lost to Frank McAuliffe's For Murder I Charge More (a series character novel).
He's barely in print in the US and big in France, which is traditionally a good way to stay out of print in the US. He, as his agent once said, "had the misfortune of writing suspense novels at a time when the public didn't seem to have as much interest in the genre". None of this has the slightest bearing on the quality of the novels, and none of this stops Charles Williams from being a great noir writer.
***
There you have it—Charles Williams was a professional, consistent, empathetic, funny noir writer who was never really given his due. Thankfully for us, MysteriousPress.com has just put 13 of his novels back into circulation, and so your biggest problem is which one to read first.
Well, again, I'll go back to Bill Crider for the answer to this: "You can hardly go wrong with any Gold Medal book by Charles Williams … Start anywhere you want to. Just be sure to start."
Amen to that.
---
Ray Banks is a writer of novels and short stories. You can find his work and learn more about him at his website. The first episode of his Kindle-exclusive serial Matador is available to download from Amazon.

Visit The Mysterious Bookshop, the oldest mystery bookstore in the country.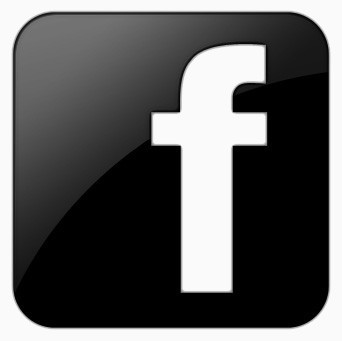 facebook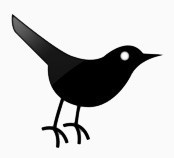 twitter
---
Blogroll: