Carolina Skeletons Revisited: Part 3 of 4, by David Stout
In 1988, while working as a reporter, David Stout published Carolina Skeletons, based on the true story of a 1940s double-murder, for which fourteen year-old George Stinney was controversially executed. The book won Stout an Edgar award for best first novel. In this exclusive, four-part series, Stout revisits the novel. This is part 3 of the series.
---
I went to a library to find what the New York Times had written about the case of George Stinney, executed in South Carolina on June 16, 1944, at the age of fourteen, for killing two little girls. I was astonished to discover that the reels of Times microfilm held one paragraph about the case.
It took only a little reflection to realize why. The biggest story of that time was the Allied invasion of Normandy. The Times was full of reports from Europe. Dispatches from the war in the Pacific competed for space. Many of the stateside articles had to do with the war effort. To get prominent display, an article of strictly domestic focus had to be a really big deal.
I doubted that the execution of a black teen-ager in South Carolina was a big deal in that wartime, pre-television, pre-Internet America years before the civil rights movement. It wasn't "news" that black people were second-class citizens in 1944. It was the way things were, the way many people thought they should be, and not just in the old Confederacy.
I wasn't yet thinking of writing a novel. I was thinking of writing something for my newspaper, The Record of Bergen County, New Jersey--George Stinney's sister lived in nearby Passaic County--despite my editors' initial lack of enthusiasm.
By this time, I had also become aware that another person was interested in the Stinney case. He was David Bruck, a lawyer based in Columbia, South Carolina. Then as now, he was a well known defender of prisoners on death row. He has written many articles about capital punishment. We agreed to share information. He was a great help to me.
By early 1982, having done all the research I could by telephone and microfilm, I knew I had to go to South Carolina, even if it was on my own time and money. And so in March, when it was still cold in the North, I flew to the Palmetto State, where the Civil War began, where the arch-segregationist Strom Thurmond was revered.
Spring was already in the air as I drove east from Columbia to Clarendon County, an area of not quite seven hundred square miles inhabited by some thirty thousand people. Manning, the county seat, is a town of just four thousand people near Lake Marion. There's a big striped bass festival every year.
The son of the sheriff declined to meet me in person, but the sister of one of the girls killed back in 1944 welcomed me into her modest home. In the living room was a photograph of a handsome, smiling young man in an Army uniform. It was the woman's brother, killed in the Korean war.
Her parents never got over the killing of their little girl, she said. They were sad from that moment on. No, she said, she didn't hate George Stinney. She wondered, all those years later, whether he should have been executed. After all, fourteen is so young.
This was a small-town woman with no apparent sophistication, or pretense. She had grown up in the Jim Crow South. Yet she was capable of forgiveness, or something close to it, for the black youth convicted of killing her sister.
I got a pleasant reception at the Clarendon County sheriff's department, where black and white deputies seemed to be working easily with one another, a scene that would have been unimaginable not many years before.
I followed the car of a cheerful deputy who had agreed to guide me to the vicinity of the saw mill. Take your time looking around, he said. No one will bother you: "We've got good, friendly people around here."
Next: So Many "What Ifs?"
---
David Stout is an accomplished reporter who has been writing mysteries and true crime since the 1980s. Born in Erie, Pennsylvania, Stout took a job at the New York Times in 1982, where he began writing his first novel, Carolina Skeletons. The book won Stout an Edgar award for best first novel and is currently available through MysteriousPress.com.

Visit The Mysterious Bookshop, the oldest mystery bookstore in the country.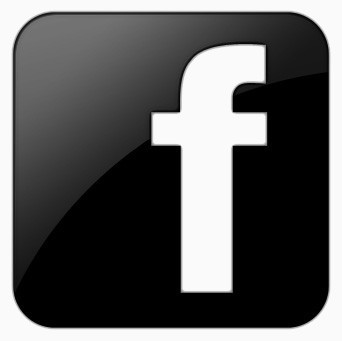 facebook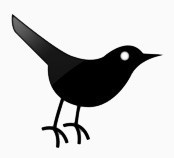 twitter
---
Blogroll: