Charlotte Armstrong: Return Engagement, by Rick Cypert
Born on the U.P. in Vulcan, Michigan in 1905, Charlotte Armstrong enjoyed an idyllic childhood with supportive parents—a father who was an engineer and fostered her love of logic; a mother whose fertile and anxious imagination inspired her—and a younger sister for a companion. Armstrong attended the University of Wisconsin for a short period of time before moving East in 1924 to complete her B.A. degree in English at Barnard College at Columbia.
While working in the newspaper business in Manhattan, she met and married an advertising man named Jack Lewi in 1928, and began writing for the theater, with, among others, two Broadway productions to her credit in 1939 and 1941. Before long, she shifted her genre to mystery and suspense fiction, a move that would ultimately take her and her family in the mid-1940s to California. There, Armstrong would complete a career represented by thirty novels and many short stories, dying, too early, at age 64 in 1969 from cancer.
One of my favorite images of Charlotte Armstrong comes from her childhood. She recalls regularly walking with her father and younger sister across a narrow suspension bridge above a dam that spanned the Sturgeon River between Michigan and Wisconsin, a bridge with nothing but cables for handrails. Halfway across the bridge, with water roaring underneath, her father, his faith in technology evident, would delight in bouncing and swaying to set the bridge in motion.
Such an experience, exhilarating and terrifying, captures the essence and etymology of suspense as a noun and as a genre. As an established author, Armstrong would characterize the suspense writer's job as one of "juggling hope, time, and fear."
These motion-filled images certainly seem to have guided Armstrong's plotting as readers often accompany the protagonists and other characters on whirlwind, disorienting, rides (see, for example, The Unsuspected, Catch-as-Catch-Can, and A Dram of Poison).
Sometimes, of course, Armstrong "juggles" in excruciating, painfully sweet, slow motion bringing the reader to the approximate mental and emotional anxiety of the characters for whom he or she is rooting (see, for example, Mischief, A Little Less Than Kind, and The Chocolate Cobweb).
Such narrative moves represent Armstrong at her best.
Even Armstrong's early mystery novels (The Case of the Weird Sisters, The Innocent Flower), their titles and the name of their detective protagonist (Mac Dougal Duff) alluding to Armstrong's fondness for Shakespeare, foreshadow the shift her career would take, from mystery to suspense, at the advice of an astute agent (Bernice Baumgarten) at the Brandt Literary Agency.
In The Case of the Weird Sisters Armstrong draws upon her childhood hometown, a mining community in the upper peninsula of Michigan as the perfect metaphorical setting for a plot that rumbles deep within and shifts ground under characters and readers alike.
The Innocent Flower, in contrast, provides a charming fictional glimpse into the life of Charlotte Armstrong's family during their early years in New Rochelle, New York, a scene that quickly transforms into what writer Jan Burke characterized as suburban noir in Armstrong's later novels set in California.
By the mid-1940s, Charlotte Armstrong and family relocated from the East Coast to the West Coast and if the author's hilly mining hometown in Michigan had provided inspiration for her writing, so too did the earthquake prone topography of Southern California and the wild pendulum swings of its film industry. Armstrong embraced her new home and it became the primary setting for her novels from then on.
Never one to shy from innovation, Armstrong tried her hand at noir in The Black-Eyed Stranger and demonstrated the appeal of an unlikely character demographic in The Seventeen Widows of Sans Souci.
A number of Armstrong's stories and novels were transformed into screenplays for television and movies. Filmmakers like Alfred Hitchcock were intrigued by Armstrong's fiction, although he ultimately would not direct any of her works. It was Michael Curtiz who brought The Unsuspected (1947) to the big screen with Claude Rains in the starring role. A few years later, the film version of Armstrong's Mischief, titled Don't Bother to Knock (1952) starred Marilyn Monroe, Richard Widmark, and Anne Bancroft in her film debut.

More recently, French filmmaker Claude Chabrol pursued Armstrong's work in his films La Rupture (The Break-Up based on Armstrong's The Balloon Man) and Merci pour le chocolat (The Nightcap, based on Armstrong's The Chocolate Cobweb).
Yet Chabrol's most recent film (2000) based on an Armstrong novel was released more than a decade ago; Charlotte Armstrong's final novel was published, posthumously, more than forty years ago. Happily, her plots resist tarnish, technological innovations notwithstanding. Charlotte Armstrong is definitely worth another look. I am delighted that MysteriousPress.com concurs and has brought her work back for a return engagement.
---
Rick Cypert is a Professor of English at Nebraska Wesleyan University. He has written a biography of Charlotte Armstrong and of Mignon G. Eberhart (Susquehanna University Press), as well as edited short story collections of these two authors for Crippen & Landru, the Armstrong collection forthcoming.

Visit The Mysterious Bookshop, the oldest mystery bookstore in the country.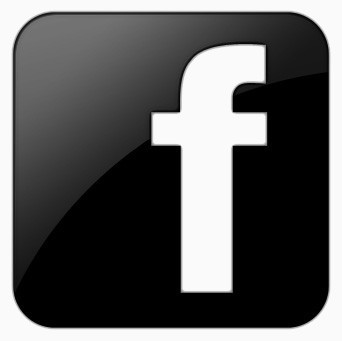 facebook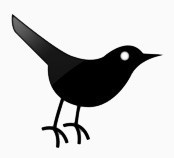 twitter
---
Blogroll: