Carolina Skeletons Revisited: Part 4 of 4, by David Stout
In 1988, while working as a reporter, David Stout published Carolina Skeletons, based on the true story of a 1940s double-murder, for which fourteen year-old George Stinney was controversially executed. The book won Stout an Edgar award for best first novel. In this exclusive, four-part series, Stout revisits the novel. This is part 4 of the series.
---
"A Life for a Life, Even at Age Fourteen."
That was the headline over my March 1982 article in The Record of Bergen County, New Jersey, about the 1944 execution of George Stinney in South Carolina for killing two little girls near a saw mill.
The newspaper gave the article good display, even though the editors had been skeptical at first about why I wanted to dig up the dead past. But I'd recalled what the great William Faulkner had written years before about his native South: "The past isn't dead. It isn't even past."
Indeed, the events in Clarendon County, South Carolina, never faded for those who were touched by them. The son of the sheriff saw fourteen-year-old George Stinney put to death, became a lawman himself and vowed never to watch another execution.
"I wouldn't attempt to get capital punishment for someone that age," he told me. "But times were different then."
Times were different then.
In 1982, I had observed white and black deputies working side by side in the Clarendon County sheriff's office, something that would have been inconceivable not many years before.
In 1944, the outside world paid little notice as South Carolina executed George Stinney less than three months after the killing of two little girls.
Nowadays, many years go by between crime and execution. Depending on the circumstances, a death penalty case can draw the attention of the entire United States, other nations, even the Vatican.
The more I learned about the case of George Stinney, the more I reflected on it, I came to see him as a victim of time and place and circumstances.
In 1944, the governor of South Carolina was a New Deal Democrat named Olin D. Johnston. Reading copies of the letters and telegrams sent to him, I shed some of my Yankee superciliousness.
"Enough murder and carnage in this world at present, without the state of South Carolina joining in by killing a fourteen-year-old," wrote a woman from Myrtle Beach.
"I am a white man, I believe in the right thing among the white or colored," wrote someone from Ridgeway, South Carolina. "Now I am pleading with you for the life of the little Negro boy." The writer said mercy for George Stinney would only be fair in view of a lenient sentence recently imposed on a sixteen-year-old white South Carolinian for a rape-murder.
But a few people applauded when Johnston said he would not halt the execution. "Sure glad to hear of your decision regarding nigger Stinney," one message said.
Johnston was running in the Democratic primary for the United States Senate that year, against an old-line segregationist. It would not have helped Johnston politically to delay the execution. (Johnston won the primary, and a Senate seat.)
George Stinney's court-appointed lawyer also had political ambitions. Perhaps that's why he bailed out of the case right after the verdict, declining even to file a notice of intent to appeal, a simple step that would have postponed the execution.
Of course, it's futile to view a case from yesteryear through today's lens. But some things are worth saying.
The fact that George Stinney was tried in Clarendon County, where the girls were killed; that the jurors were all white; that no psychiatric evidence was presented on Stinney's behalf; that his lawyer didn't try to undermine the confession; that there was no appeal--all this would be inconceivable today.
Thoughts like those stayed with me after my article on the Stinney case appeared in The Record in March 1982. (Soon afterward, I moved to the New York Times.)
And I recalled what George Stinney's brothers and sisters had said: Why was there no investigation of a bullying white man who lived near the saw mill? And is it really so hard to believe that the confession was beaten out of George Stinney? Things like that are still happening, especially to defendants who are poor, uneducated and dark-skinned.
But I couldn't forget that the sheriff of 1944 had bought George Stinney a candy bar and a Bible, an act of compassion that might not have occurred to other lawmen in that time and place, an act that didn't square with a man who would beat a confession out of a suspect.
I had done all I could as a journalist. So, in the fall of 1982, I sat down and began to write a novel about what happened in the lumber hamlet of Alcolu, South Carolina, in 1944, and of attempts to uncover "the truth" long afterward.
I vowed I would finish the novel, no matter what. George Stinney and the other people from that time and place deserved no less.
---
David Stout is an accomplished reporter who has been writing mysteries and true crime since the 1980s. Born in Erie, Pennsylvania, Stout took a job at the New York Times in 1982, where he began writing his first novel, Carolina Skeletons. The book won Stout an Edgar award for best first novel and is currently available through MysteriousPress.com.

Visit The Mysterious Bookshop, the oldest mystery bookstore in the country.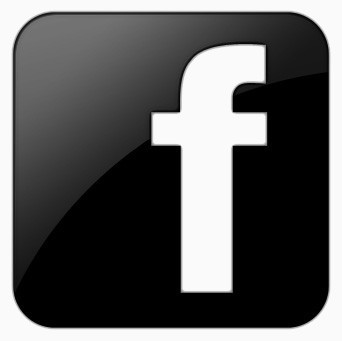 facebook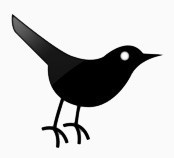 twitter
---
Blogroll: